Celebrating the Game-Changing Winners of the European Product Design Award 2022 in Home Interior Products
June 6, 2023
The European Product Design Award 2022 has once again celebrated exceptional talent and innovation in the field of home interior products. With an impressive array of submissions, the competition recognized outstanding designs that seamlessly blend functionality, aesthetics, and user experience. Among the winners in the home interior products category were groundbreaking creations that pushed the boundaries of traditional design, offering consumers new ways to enhance their living spaces. From elegantly crafted furniture pieces that effortlessly merged style and comfort to intelligent lighting solutions that created captivating ambiances, each winner showcased a unique vision and a meticulous attention to detail. The European Product Design Award 2022 winners in the home interior products category truly exemplify the transformative power of design in shaping our homes into havens of beauty and functionality.
Grace - Daniel Devadder
Graci si a chair created to express sentiments and emotions that are difficult to put with words.
The end product is a sculpture-like shape created from a frame that was 3D printed, partially coated in foam for increased comfort, and wrapped in an elastic yet sturdy fabric.
It has a shape and beauty from an aesthetic standpoint that somehow feels timeless. It might complement various finishes and materials and work in various contexts. From furnishings in a private house to high-end use in a hotel lobby.
The ideal concrete table for a pleasant ambiance and comfortable evenings by the fire is TABULA IGNIS. Real concrete forms the sturdy top of this exceptional and expertly built fire table by CO33, which features a stainless steel fireplace insert in two different sizes that runs on ethanol. The fire table may be relocated to the chosen area with ease thanks to a moveable base. The leak-proof, lockable, and detachable ethanol fireplace may be swapped out for a flush-fitting stainless steel plate. There is also an extra stainless steel tray available.
The fittings line CYO opens up new ornamental styles and is able to alter bathroom architecture thanks to its unique sculptural quality. The iconographic C spout gives CYO a powerful identity and defines the lavish body form. The uniquely designed stream shaper carries the water flow and produces a pure delivery method. The handle idea underlines the circular form in a subtle way. New individualization opportunities are opened up by six finishes. A bi-structured design in platinum and brass that has a brushed face-on surface and polished sides emphasises the distinctive lines.
The design team has finally settled on this basic shape after several revisions. In addition to being cosy to sit on, it also lets you appreciate the wood's raw grain, which adds to its calming effect.
You will want to touch the lovely organic form since it is so cosy to use. In Japan, each item is hand-carved from solid wood using traditional methods.
The arm portion of the special version is made to carry a cup, a book, or other small objects in order to make it even more comfortable.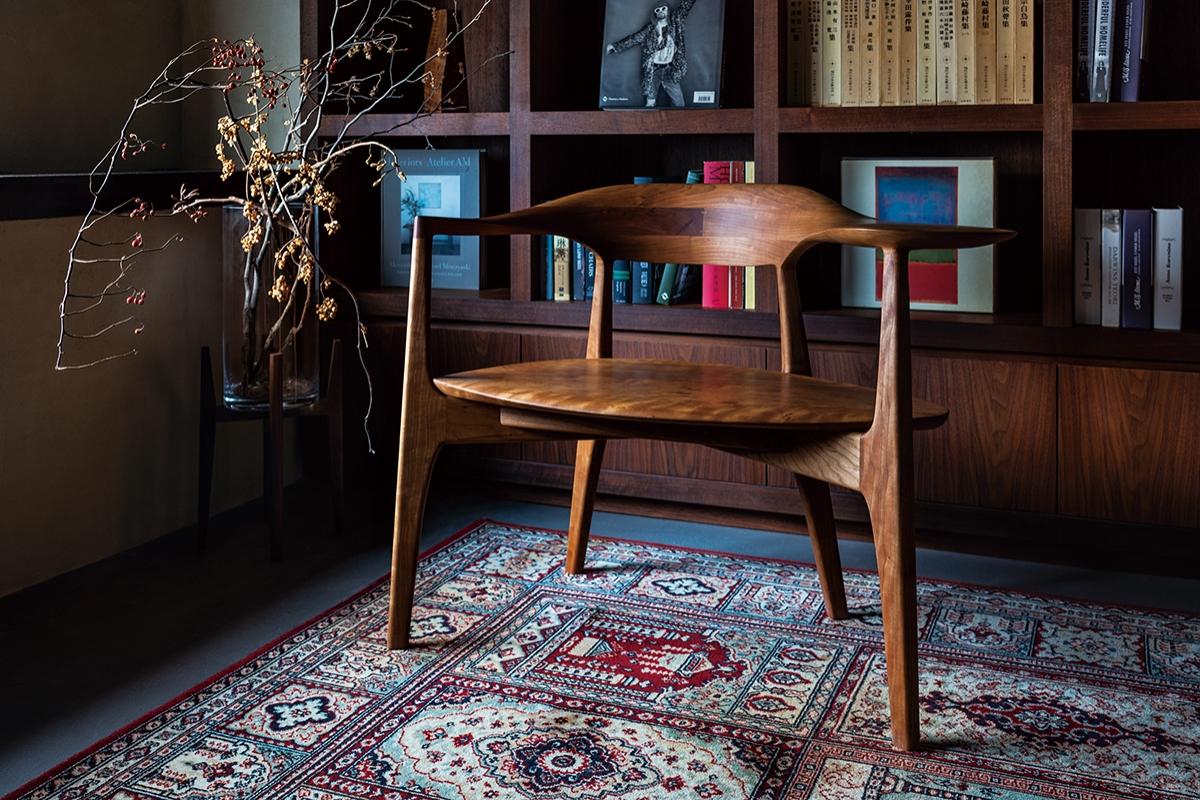 Open back fan hardware is fully hidden, and the manual construction has many hidden lock points. After shutting, a panoramic view is created by an electric opening fan that is concealed. Extremely slim frame, 25mm-wide transom viewable surface, and huge single fan size. 800KG double-row quiet pulley block with high bearing. Under-the-threshold barrier-free design with a concealed drainage tank. A double bridge parallel isotherm ensures effective heat insulation. can add a panoramic protective glass panel with a concealed bezel.
A tribute to the materials we use. made of three hand-turned, steam-bent oak legs that have been stained and hundreds of walnut strip joints. The extensive root system that sustains the tree is represented by the legs. With an aperture through the middle to symbolise the interaction of humans, the top half resembles the cross section of a tree trunk.
This atmospheric lamp was created to examine the connection between people and lighting.
People may be compelled to touch it right away because of the fuzzy wrapping around the outside. According to the user's demands, the inside soft light strip may be twisted into various forms, providing warmth as well as illumination. The light seems to flow into an animal backbone that contains vitality as it travels through the fur's openings.
"SOFT WIND" is a wall-mounted hair dryer made specifically for women to address hair drier's shortcomings. "SOFTWIND" makes after-bath care simpler and more comfortable by freeing your hands when blow-drying your hair, applying body lotion and moisturising cream while drying your hair, and adding conditioner oil when your hair is halfway dry. The device contains a screen panel that you can use to change the mode and control the air volume. It also has an intelligent voice wake-up feature and the ability to play music so you can relax while taking a bath.
In addition to washing and cleaning, individuals frequently love taking a shower or a bath to relax and enjoy their life. In this project, I'm primarily concerned with enhancing the tactile sensation experience when bathing and challenging the present design. While bathing, individuals can lie down but the water is still, whereas showers have running water but need people to stand. As a result, I endeavoured to balance the positive aspects of both scenarios while avoiding their negative aspects, developing the 'Stream Bath' bathing experience.
The uses of refrigerators are expanding, and consumers' demands for storage are becoming more and more specialised. Because different stored meals cannot have the same functional need as before, additional specifications for product design are necessary: refrigerator-freezer combo. One is in the kitchen and is responsible for the functional needs of frozen meat, fresh vegetables, and so forth. The other is in the living room and can be used to store functional needs like drinks, cosmetics, red wine treasures, and so forth. Division and flexibility.