Choi Wing Tung
Transforming Education: Extraordinary Product Designs from 2022
July 21, 2023
Education plays a pivotal role in shaping lives, not only for children but for adults as well. However, what sets the foundation for effective education goes beyond its essence - it lies in the very design of educational products and the visionary designers who breathe life into them. In this article, we delve into the world of educational design products, specifically focusing on the remarkable winners of the 2022 European Product Design Awards. These extraordinary designs have demonstrated their potential to transform learning experiences, making education more engaging, accessible, and impactful. Let's explore the innovative and inspiring creations that are shaping the future of education.
Oti-Bot is the innovative educational STEAM robot that allows students to embrace 21st century learning. The robot has been designed to provide learning opportunities which far surpass the current computing curriculum and prepares schools for the changing world of education.

With programmable features including pen holder, emotions, head movement, capactive touch sensors and camera, Oti-Bot can be programmed by students to support Computing outcomes but has been designed to provide application in all subject areas, allowing for a holistic use of a robotic device throughout the curriculum.
This smart guitar is different from existing products in that it can be connected, two-way feedback of the smart fingerboard! It is the direction of guitar teaching development in the future, so we launched an exclusive APP to create an online music academy. Semi-transparent acrylic is used in the appearance instead of traditional materials. When paired with the tutor guitar, students' fingering is displayed on the guitar tutor's fingerboard in real time, realizing remote one-to-one teaching and making learning no longer worry about time and place.
Mau - Vincenzo Vinci
Mau chair arises from the need to create a product that adapts to modern teaching methods based on the concept of Active Learning: a learning method linked to mobility, adaptation and versatile configuration in spaces. It is characterized by an enveloping, soft language, defined by curved and three-dimensional lines that draw the shell in overlapping layers of plastic, giving the possibility to play with different color combinations.
Kaleidoscope is a colour education play-kit for kindergarten children to learn about colour through playing. It comes in a set of loose parts with colour acrylics and wooden pieces. Colour acrylics are in geometric shapes such as circles, triangles, squares. The colour is from the primary colours for mixing more types of colours. Wooden pieces are for the support or bottom part of the parts such as the legs of the animals. There are different series proposed such as animals and cities. Children can create their own stories and characters by inserting the colour acrylics onto the wooden pieces.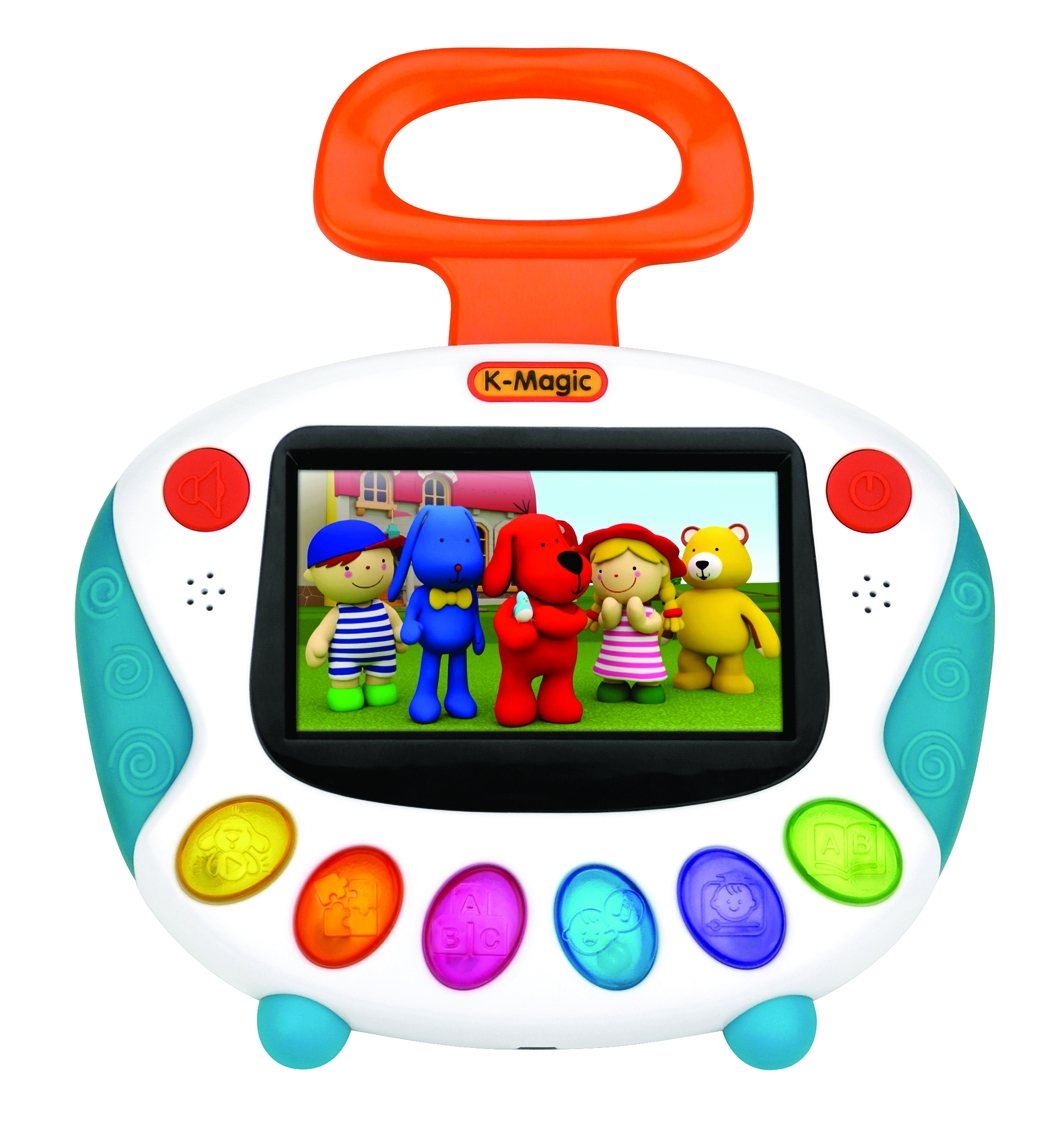 K Magic 2 Pro is an electronic learning device specifically designed to facilitate healthy and happy development in children aged 0-6. It contains classical music for infants; educational cartoons to teach kids about the world and themselves; music videos that make children dance and exercise; English songs and vocabularies to lay the foundation for children's linguistic development; exciting games that boost creativity and cognitive prowess; and finally e-books and an interactive physical story book to help kids get into the rewarding habit of reading.
Pose - Karolina Kruszewska
Pose is a educating sexual set about positions and basic sex knowladge for the blind person. It corresponds to the lack of access to knowledge about sexuality and the lack of adaptation products to people with visual impairments. Pose consist descriptions of items created in cooperation with the sex educator Dr. Dagna Kocur, 13 audio films on YouTube, and models that show blind users in detail what a sex pose looks like. The figurines have been refined for tactile viewing. The models are made on 3D printer, thanks to sex educators can create such teaching aid and teach blind people about sex.
Tune - Rand Nassar
Tune is a smart self-learning device that facilitates and simplifies learning piano by projecting guiding laser lights onto the keyboard. Its unique ergonomic contouring allows users to slide the device into all standard piano shelves and smartly connect to the TuneApp. Tune is aesthetically designed to harmoniously integrate with its surroundings fitting elegantly into the piano and adding a high-tech look to it. Its simple user interface, soft surfaces and ideal feature locations enhance the user and learning experience giving users limitless access to personalized courses and lessons.
Curious Piggy - Zhang Xiaotong, Liao Dan
Curious Piggy is an intelligent recognition camera used in supermarkets. Children can get voice introductions about the items in the supermarket by taking pictures, so as to satisfy their curiosity!
Forest is a desk partition that enables students to focus on their studies without having negative feelings. In an elementary school in the Netherlands, some students had difficulty concentrating on their assignments during a class and isolated themselves from others to focus. Forest addresses their negative feeling to use desk partition with playfully shaped partition design that let students build up their semi-closed space through creative process. It gives them autonomy to decide how high and how dense the Forest is. Also, its playfulness encourages other classmates to join the building.
Mira - Jimmy Rojas
COVID-19 forced students into remote learning; Students with ADHD were disproportionately impacted by this and felt unmotivated, unengaged, and unsupported. Mira is a physical product & digital application that helps in this space. Mira's physical product has a built-in phone charger to encourage students to put their phones down while studying and software that detects when students lose focus and redirects their attention back to study through auditory and visual cues. Mira's app works alongside the product to help users with motivation, time management, positive learning habits, and focus.