Paolo Cappello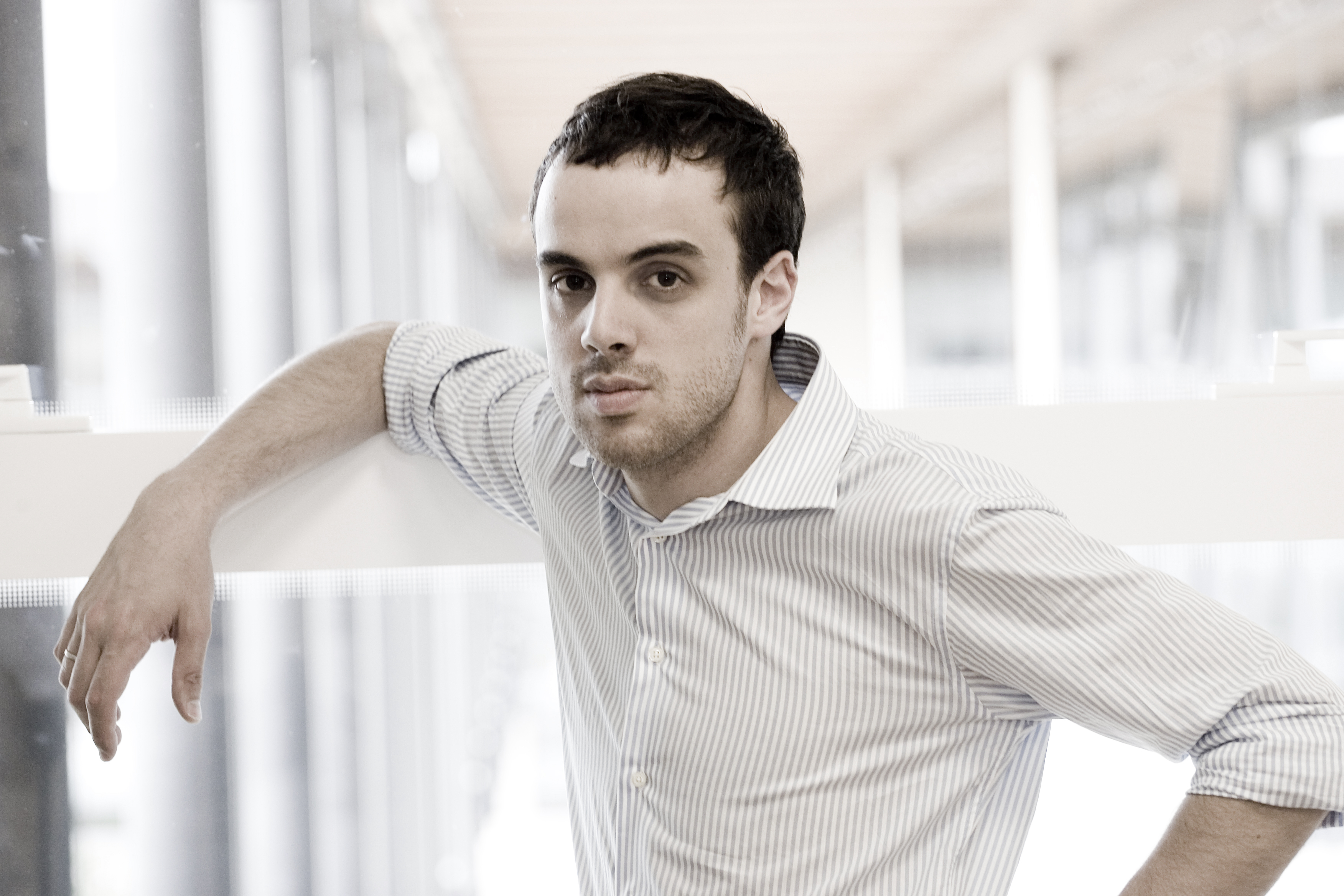 Interview with Paolo Cappello, 2018 Product Designer of the Year
July 16, 2018
Interview with Paolo Cappello, Designer of "Caruso"
A favor for reinvention over invention: The modern music cabinet "Caruso"
In the age of streaming, most analog music players have played their final notes for us. While listening to tunes on smartphones has indeed become the dominant format through which people consume audio, EPDA 2018 Product Designer of the Year Paolo Cappello has heard the unpopular opinion: Abandon not the real music experience.
A digital take on the gramophone of yesteryear and birthed by our intrinsic affair with music, Capello unifies the past and present with Caruso. "I wanted to design something that gives back shape to music even now in digital age, something with a strong iconic and recognizable appeal," says Capello—fitting, as the product's namesake, famed Italian opera singer Enrico Caruso, sets the nostalgic charm of the Bluetooth-embedded music cabinet.
Caruso evolved from the efforts to give youth the chance to relate with objects more physically and to feel the presence of the objects in their space, recounts Capello. "I think that using design to let people be able to involve with space and volume is an important mission for designers; it's a way to drive men back to their more natural and primordial instinct."
How does Caruso work?
Although its horn is reminiscent of the older versions of audio systems, Caruso instead functions with Bluetooth that can be connected to smartphones and computers. Its ceramic speaker amplifies quality sound, Capello assures.
The cabinet is available in varying colors: black, white, silk grey, dusty grey, coral pink, pastel blue, and an 18th century Oakwood which exudes not only remarkable personality but also elegance.
Gramophone vs. Caruso
Capello clarifies that Caruso was conceived from scratch and has been created solely with the idea of giving shape to music. It is the fruition of wanting a tangible association to melodies, a treat for all the senses.
But lessons from the past have been learned, he revealed. The finest balance between form and function was essential with Caruso since the flaw of earlier music appliances was the overdesign, with unnecessary decorations covering the technology.
Capello then adds that one of the trickiest parts of the whole design process has been working on the sound. The horn has been carefully designed and tested multiple times in order to enhance the sound waves, while ceramic is used to guarantee that no unwarranted vibrations affect the quality. Its speaker has also been custom-designed and made in collaboration with sound experts.
"Caruso, despite it's simple and almost cartoony appearance, is deeply complex inside." exclaims Capello.
When did you realize your passion for designing?
I was about 8 years old and I remember my father told me that if I'll be able to carve a piece of wood, I could build myself almost everything. I think this is the moment when I understood for the first time that I wanted to become a designer and that there is a direct relation between thinking something, designing the idea and bringing it to reality. When it came to the time to choose my University degree, I had no doubts and chose Industrial Design at Milan Polytechnic.
How does a design idea start?
I usually find inspiration in the most unusual things: a leaf, a word, a shadow, among others. The next idea can always be hidden where you least expect it.
A designer is an interpreter of their time, and to do this in the best way I must be able to look at our past to get its best and to transform it to create our future. Memory plays a primary role in this process because it helps us to feel more comfortable with the objects; we can understand them more easily and feel them as "ours".
Tell us the story of how you opened your studio and the processes you follow to create your works?
After finishing my studies in Milan, I had some experience in the design studio of Ludovica+Roberto Palomba. I had the opportunity to get my hands dirty with real design and real companies there, and this once again confirmed to me that I wanted to set up my own studio, so in 2008 I resigned and started the dream.
Creating something for me is a very instinctual process; it's like something that starts from a sparkle and continues with a complex process of creation, which leads through an endless series of revisions and changes to the final product.
With my collaborators we strictly follow this continuous flow of changes and revisions of the projects we're working on. We always know where we start from, but we don't know where we'll arrive and this lets us design unexpected objects.
What are you working on now? What should we expect from you next?
Besides the well-established collaborations with the companies that I continue year after year (in furnishing, lighting and decoration), I'm pushing the boundaries of my designs. I started a collaboration with a fashion company. We are creating a collection of accessories for women and men. I've also started to work in retail design. With my studio, we are designing the new store concepts for the different brands of one of the world leaders in clothing.